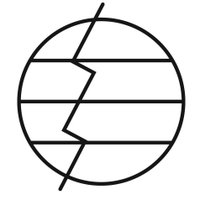 Exclusive Interview 
BIO About Night Is Electric… It's hard to be surprised today. With our obsession for new we create a culture of sensationalism. We create the need for the gimmicks we hate. Yet every once in a while something cuts through the clutter. Something genuine. Something very good. That is Night is Electric. On their debut project they get through the noise of genre-insulating bumper guards to push the boundaries of pop accessibility. Through a style all their own it is clear they are comfortable in their own skin. A refreshing originality comes to the surface without an annoying insistence on being different. They simply produce great songs: strong melodies, compelling lyrics, and enchanting musicality. Each song delivers on its subtle promise to enlighten. The conversation is inspiring. It ends with the desire for more, and a second date on the horizon. Check it out. Be ready for something authentically good. With a genre-bending simplicity NiE cuts through the clutter to make a solid debut offering.
Top 5 Influences? (in no order): Peter Gabriel, Midnight Oil, Leonard Cohen, Bruce Cockburn, U2
What got you into music?I had no choice. 🙂 The muses were irresistible to me. The joy of creating was very intoxicating to me. I was home.
Anything to tell your fans?  Thank you…Now let's start a movement of people doing some great things! Honor your inner calling, live with conviction but be humble and listen well. Stay true to the Spirit. Inspired people create inspired communities.
Biggest Goals?  Release 2 great EP's that get roommates and siblings annoyed bc they are listened to so much…and then our fans curse us for not having more new music ready by December