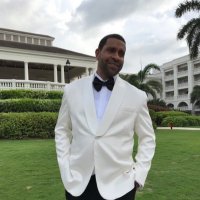 Exclusive Interview 
Top 5 Influences? Top Five musical influences would Have to Be? 1.The Isley Brothers 2.Tracey Chapman 3.DMX 4.The Dream 5.Jay-Z 2.
When are my new projects dropping? My Team and I are putting together an Album as right, Not an absolute date yet but the music's there I can Generally crest an Album in 2 to 3 Days..
 What helped me get into Music? I would have to Say music has been apart of my soul since my consciousness of existence…… What help me into the music industry  My Team Sato Management  And a few Valuable friends
Anything to tell your fans? One thing I would tell my Fans Do what makes you whole, Find what completes u in Life  Utilize it and be great! Stop Saying who u Are Be who you are!!!!!!
Plans for 2017?  Biggest plans for 2017 is to release my project and start getting some proper notoriety recognition, paid Venues…